Easy-to-Duplicate North American Indian Borders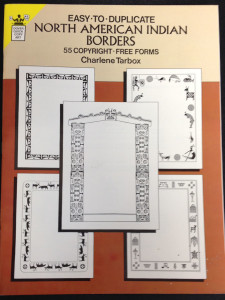 Click on image to enlarge…
Written by Charlene Tarbox. Copyright Dover Publications, Inc., 1996.
Add Native American flavor to almost any communication with this collection of 40 full-page, 16 half-page borders adapted from authentic Indian motifs. Simply choose a border, write or type message within, run off copies on any copier. Great for signs, posters, newsletters, etc.
Softbound, 48 pages.
Out of stock